Products
When it comes to residential A/C services, you need experienced professionals. Technicians who can properly evaluate your unit and make timely repair or replacement suggestions. Our technicians use the best and higher quality products on the current market to satisfy our customers.
Read the brief descriptions below to learn more, and click the links to view product details on units we recommend. For detailed information about how an HVAC system works, visit our heating and cooling 101 information page.
Our certified technicians service all major brands: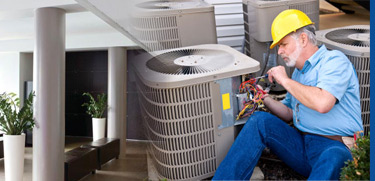 For over 15 years, Triangle Air Systems Inc. has provided the residents and businesses of San Fernando Valley with professional, cost-effective, and high quality air conditioning, cooling and HVAC repair, service, and maintenance programs. We are dedicated to customer satisfaction and have serviced over 200,000 satisfied customers. Moreover, we specialize in delivering quality business and residential A/C repair.
Service and Repair / Heating and Air Conditioning All Makes and Models
From repairs to installations to replacements to preventative services, Triangle Air Systems Inc. can service your A/C unit and ensure that it works smoothly when you need it the most. Our experienced and licensed technicians stay on top their game by keeping upgraded, certified, and knowledgeable about current repair techniques. We make it a point to stay abreast of industry standards and are focused on pleasing clients. Each technician is factory-trained and NATE-certified. They receive over 40 hours of ongoing training on a yearly basis. We use state of the art tools and testing equipment as well as the highly-reputable Freon recovery equipment that is known to protect the environment.
List of Services
Heating and Air Conditioning All Makes and Models
Diagnostic Test
Energy Survey Analysis
Freon Leak Detection
Heat Exchanger Integrity
Floor Furnaces
Wall Furnaces
Ducting
Zoning
Electrical Heat
These combined qualities make us the best and most sought-after professionals for residential A/C services. With our expertise, we typically discover issues that others miss and we consistently exceed our residential A/C sales customers high expectations – every single time.
During the initial consultation, we will offer residential A/C free estimates so that you have a better understanding of the issue and prospective costs before proceeding. On the first service call, our professional expert will properly diagnose your unit's issue and develop a workable and budget-conscious solution for your approval. It will include a detailed analysis of suggested repairs or replacement costs. Since we value your time, we keep our trucks stocked with parts and provide on site services or repairs to 90% of our customers.
Split Systems
Furnaces
Condensers
Fan Coils
Heat Pump Condensers
Ductless Split Systems
Experience our exemplary service, first hand and join the hundreds of thousands of satisfied customers who have consistently voted us the best!
Now we can let you know what is wrong with your A/C or Heater for FREE. At Triangle Air Systems we believe that you should know what the problem is with your unit, and how much will it cost you to fix it or replace it. FOR FREE!