Our Mission
We Offer Dependable Furnace and Air Conditioner Installations and Repairs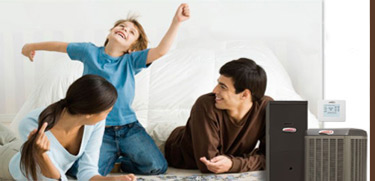 Triangle Air Systems Inc. is dedicated to providing first-rate services to our customers. Our staff has the training and experience to get the installation or repair work done right the first time. We specialize in offering effective heating, cooling, and plumbing repair, installation, and maintenance services to our Los Angeles and San Fernando Valley customers. Check out some other reasons why our customers call us when they need reliable help with their heating and cooling systems.
We Provide a Wide Variety of Services | Installation, Maintenance and Repair
When the furnace or air conditioner goes on the fritz, the activities of an entire household suffer disruption. Our technicians know how to evaluate a malfunctioning heating and cooling system in order to determine the necessary AC or furnace repairs. Our technicians go about their furnace and air conditioner repair work with precision and efficiency using top-quality equipment. If a new heating or cooling system is necessary we explain the entire process to you. If we need to install a new, energy-efficient system or replace a furnace we get the job done quickly so your household can get back to its regular routine.
We are Available for Emergency Services in Mission
Our staff understands that repairs and installations are sometimes necessary outside of regular office hours. That's why we provide telephone numbers that you can call for 24-hour heating, cooling and plumbing services! Our courteous staff is ready to take your information and send a technician out to handle the problem.
We Have Technicians You Can Trust With Your Own House
We understand the responsibilities of conducting repairs and other work in your home. That's why all of our service technicians are drug tested and background checked. We know that repairs and installation work can create a mess. Consequently, our technicians take care in cleaning up a work area before leaving your home. In addition, our technicians are courteous to home owners and always act in a professional manner. Customer satisfaction is our number one priority!